In-Pool Chairs for Hotels & Resorts
Be The First Hotel In Your Area To Provide This Unique In-Pool Experience For Guests
Increasing competition from vacation rentals, new boutique hotels, and price comparison apps are making it harder than ever for hotels to capture new guests, get repeat stays, and grow their business.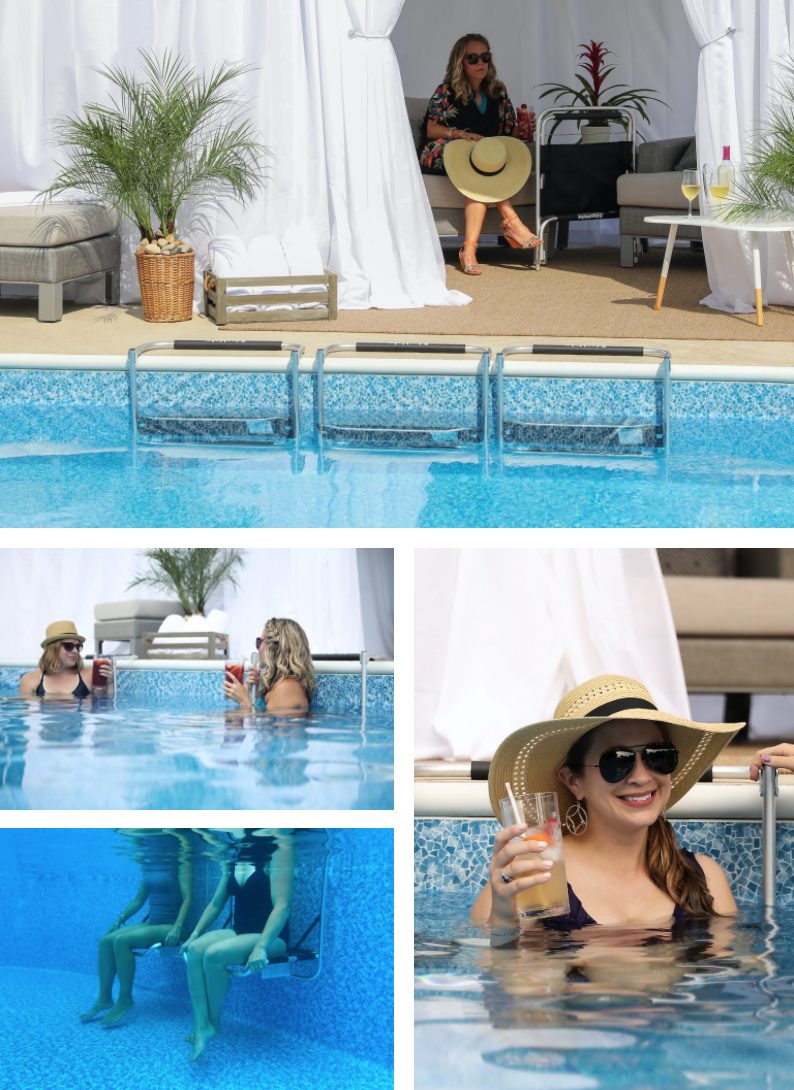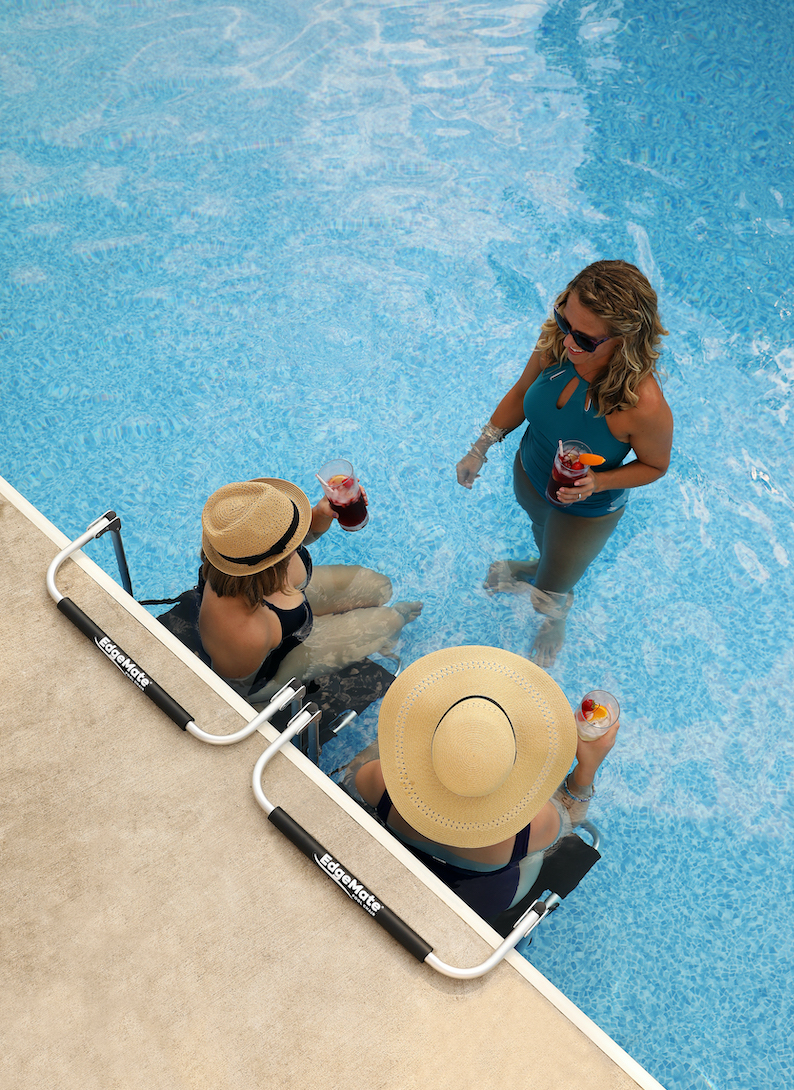 But, how do you provide unique experiences that build guest engagement?
The EdgeMate In-Pool Chair is a portable seat that allows guests to sit partially submerged in your hotel's pool in a fixed location, while staying within easy reach of the things they want and need, like their cell phone, drink, towel, music, etc.
The EdgeMate In-Pool Chair gives your guests a truly unique hotel experience, which can foster engagement and lead to extended and repeat stays, and referrals to friends and families.
The EdgeMate In-Pool Chair helps your hotel INCREASE REVENUE — now and over the long-term
Increase Food & Beverage Sales
EdgeMate increases your guests' enjoyment of their pool experience, which will lead to more time at the pool, which will lead to increased food and beverage sales.
Increase Poolside Seating
Since EdgeMate allows people to sit right in the pool, this will free up chairs around the pool, allowing more guests to use the entire area simultaneously.
You can charge guests a rental fee to use EdgeMate, or provide it as a complimentary amenity.
Extended and Repeat Sales & Referrals
The pool is a central part of many guests' overall enjoyment of a hotel. EdgeMate provides such a unique and enjoyable experience that your guests will extend their stay, return when they travel again, and refer their friends and family based on their increased enjoyment.

EdgeMate works in 95% of in-ground pools, requires no alterations to the pool or pool deck, and leaves zero permanent footprint.
Folds flat for easy transport and storage.
EdgeMate's anodized aluminum tubing makes it strong, sturdy and capable of holding swimmers of any size, yet is light enough (less than 5 lbs.) to lift without hassle.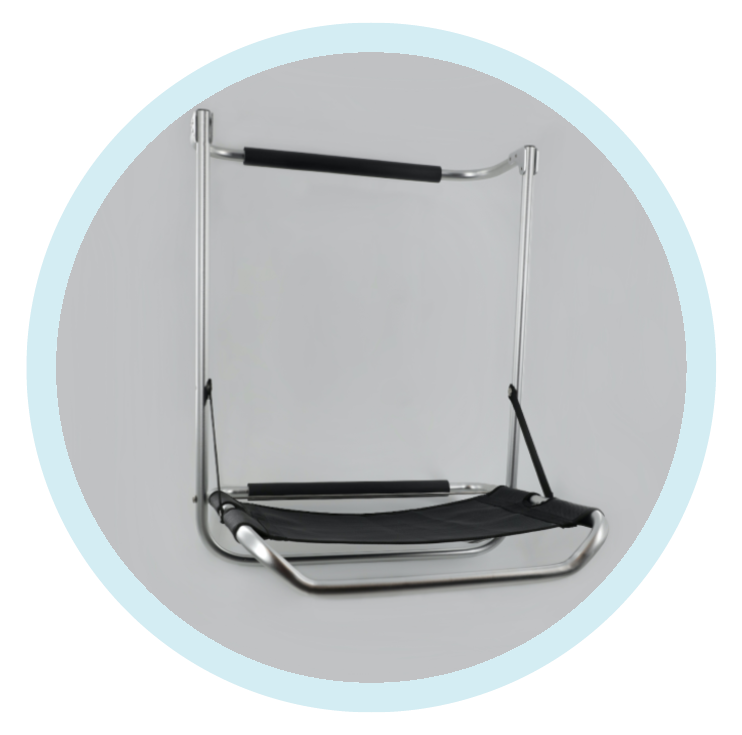 Upright Height: 32″
Width: 25″
Seat Width: 20.5″
Seat Depth: 16″
Lay-flat Thickness: 4.5″
Weight: 4.4 lbs.
Be The First Hotel In Your Area To Provide
This Unique In-Pool Experience For Guests
Foster engagement. Inspire extended and repeat stays. Encourage referrals to friends and family. Submit the form below to get in touch or buy in-pool chairs now.
Check us out on Instagram @edgematepoolchair