EdgeMate Pool Chair is proud to Partner with the ILHA
EdgeMate Solves Your Poolside Problems
Can't Sit, They Won't Stay
EdgeMate instantly expands poolside seating for your guests.

Discover Untapped Revenue
EdgeMate helps drive F&B sales and adds another option to poolside amenity offerings.
Offer guests the unique experience of upright, immersive seating.
Lack of seating can lead to negative online reviews.
Works on most flat-decked in-ground pools in shallow water.

 

Requires no alterations in or around the pool edge.

Folds flat for easy transport and storage.
Upright Height: 32″
Width: 25″
Seat Width: 20.5″
Seat Depth: 16″
Lay-flat Thickness: 4.5″
Weight: 4.4 lbs.
Most standard-size beverage containers including:
12 & 16 oz plastic cups
12 & 16 oz aluminum bottles
20 oz plastic screw-top bottles
Smart design means drinks stay above the water line.
Fits with EdgeMate's ability to fold 

flat for easy transport and storage.
Keeps EdgeMate Pool Chairs accessible and organized.

Slim profile means it fits through most standard-sized doorways.

Includes four rotating casters for ultimate mobility.




Each rack holds up to 12 EdgeMate Pool Chairs.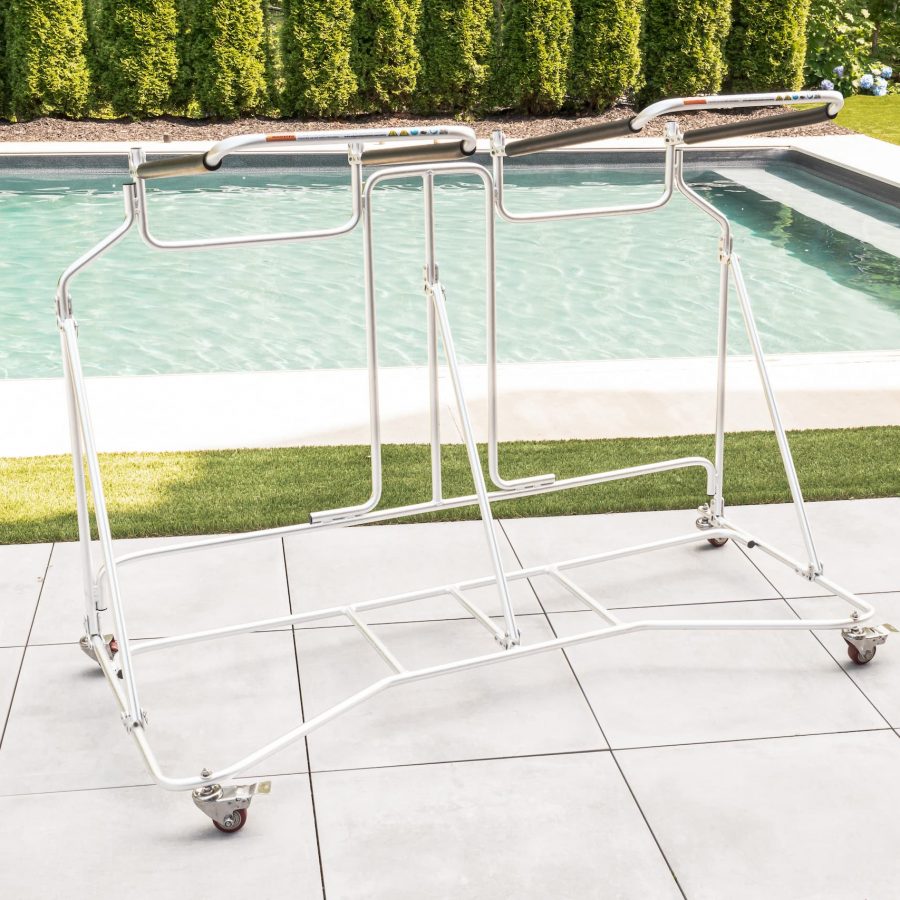 Weight: 24.2 lbs.
(77 lbs. fully loaded)
Height: 49"
Length: 65"
Width: 29"
Check us out on Instagram @edgematepoolchair