Introducing comfortable, unique in-pool seating for hotels and resorts.
The pool edge is prime real estate, monetize it using the EdgeMate Pool Chair while your guests relax comfortably in the water.
Seize the opportunity to increase seating capacity without expanding your hotel pool deck.
EdgeMate Pool Chairs are lightweight, easy to move and accommodate swimmers of all sizes. Custom cupholders provide a clear path to increase F&B sales.
Not just poolside seating . . . in-pool, revenue-producing seating that enhances the guest experience.
The perfect spot for the perfect pool day.
RELAX . . . YOU'RE IN AN EDGEMATE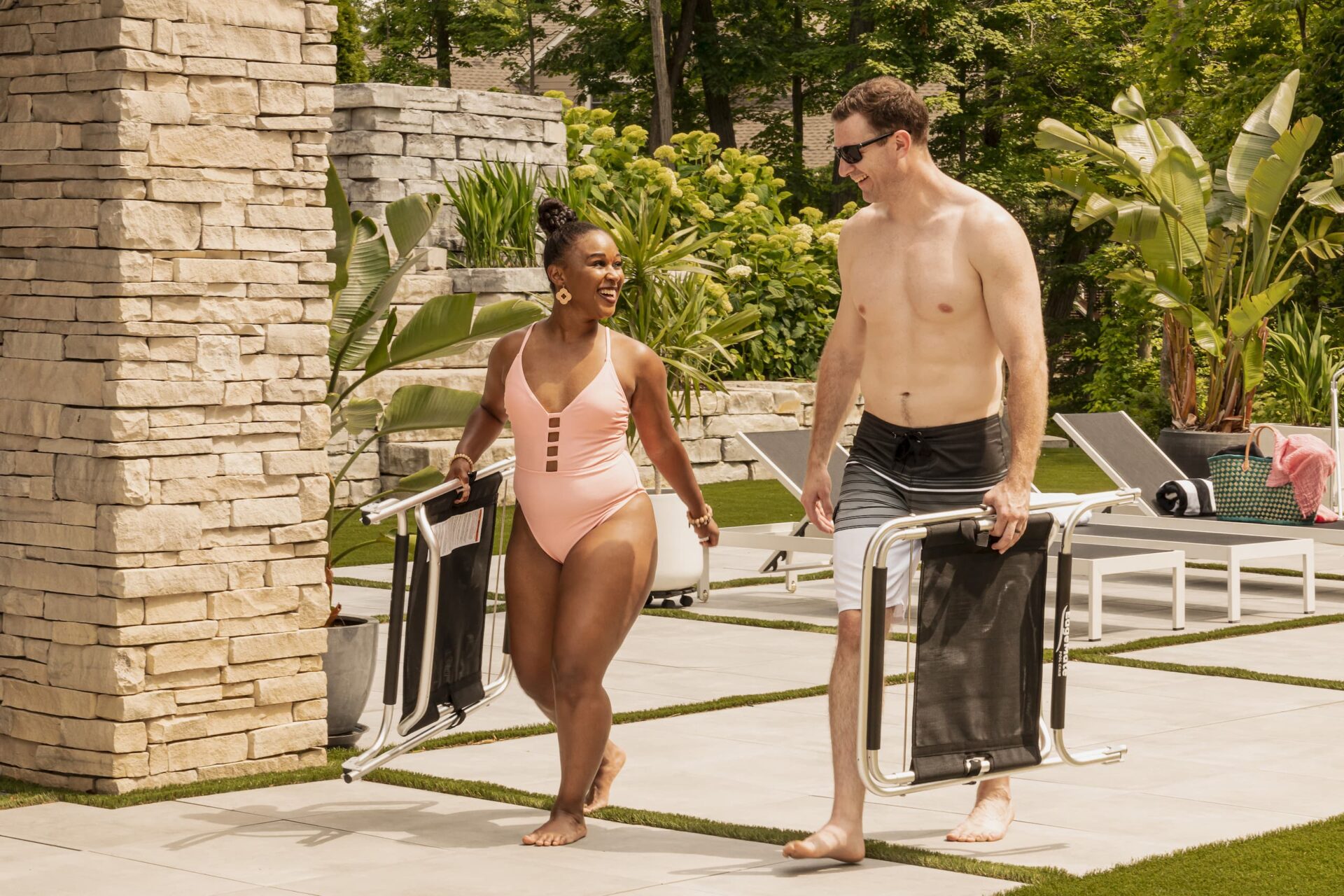 Watch EdgeMate Pool Chair in ACTION now!
EdgeMate began as an observation. At a waterpark in Columbus, OH, disabled guests (typically children) had to switch out of their motorized wheelchairs into manual ones just so they could partake in the simple pleasure of being in the pool.
Aside from the arduous process involved with first having to obtain a manual wheelchair then transition out of the motorized one, on top of finding a place to secure the motorized version, there was the bittersweet reality of it all. Yes, they were in the pool, but so was the three-foot force field around them that ruined any hopes of interaction and the bliss found in collective experience.
Several years later brought about the expansion of the Americans with Disabilities Act. In this case, Titles II and III of the ADA now mandated design standards for swimming pools. Poolside lifts, zero-depth entries, transfer walls and ramps now provided access for people who previously had none.
This legislative enhancement was not only of tremendous benefit to those who could visit local municipal facilities, but also to the accessible travelers who could add a new dimension to their hotel stays that is inherent to most vacations: The Pool.
Next, was a trip to the local hardware store to pick up PVC pipe and fittings, then spending the next 12 months in the garage coming up with concepts that would provide disabled people with safe, comfortable, portable seating. Countless hours and slightly fewer prototypes later resulted in what would ultimately become the EdgeMate Pool Chair.
Inspired by people with disabilities, EdgeMate is intended for all. For the hotel/resort looking to provide a new amenity for guests. For the accessible traveler looking for new adventures. And, most of all, for the people looking to discover, or rediscover, the joy of being in a swimming pool.